Fabco Power Increases Manufacturing and Warehouse Capabilities to Meet Demand
October 2016, Chester N.Y. Fabco Power, innovator and manufacturer of belt driven and hydraulic generators, has opened their newest R&D, manufacturing facility and warehouse in Chester, New York. "Demand for Fabco generators increased beyond the capacity of our current production facility. Our newest manufacturing and warehouse facility allows us to further increase production to meet current and projected future demand for our Mobile Equipment Generators" says Bob Fury Sr. President of Fabco Power.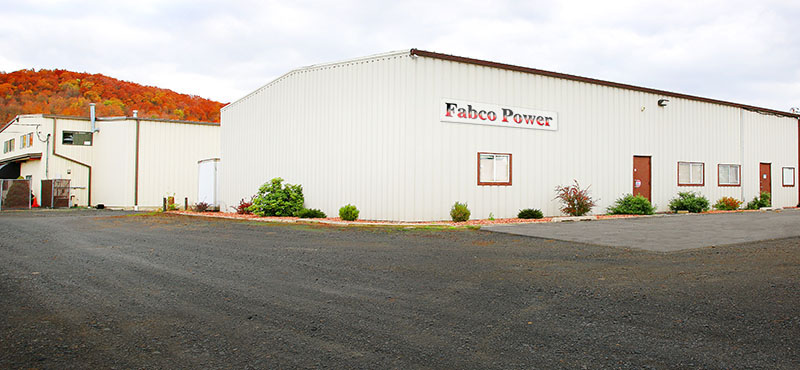 Fabco Power manufactures mobile power solutions for a variety of industries. "As the need for mobile power increases, we are constantly developing industry specific technologies" says Bob Fury Jr. Head of Manufacturing and New Product Development. "The need for smaller equipment with greater efficiency demand that we constantly innovate. Our new facility will allow Fabco to meet the mobile power needs of industry for generations to come". Bob Jr. continues. Fabco Power is a family owned and operated business for over 50 years. "Fabco's patented technologies and dedicated employees ensure quality, performance and value" Fury continues. "I take it as a compliment that for the past 50 years our generators have been imitated, and pride that our performance and value had never been duplicated. This expansion helps Fabco meet increased demand and to continue to innovate clean mobile power solutions for the next 50 years".
---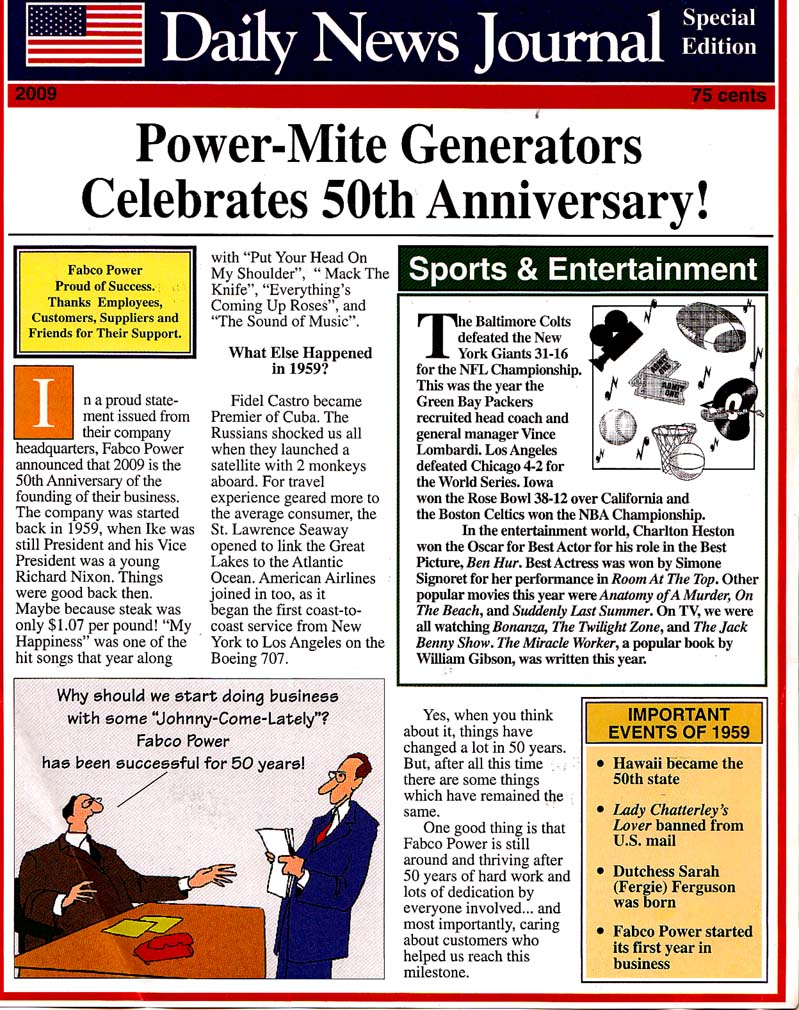 ---