Home | Belt Driven Generators | Hydraulic Generators | Fire Truck Generators | Welder / Generators | Downloads

For Sales or Technical Support Call: 845.469.9151


---
Setting the Standard in Mobile Power

HYDRO 800E
HYDRAULIC DRIVEN A.C. GENERATOR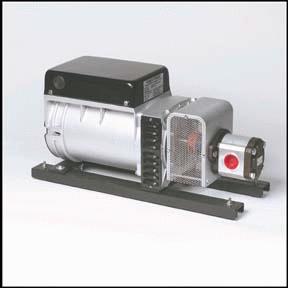 Telephone and Utilities
Fire and Rescue
Construction and Public Works
Airline Maintenance
Mining and More!!!

Lightweight, Only 140 lbs.
Compact Size Requires One Third the Space of an Engine Generator Set
Generator is Environmentally Clean and Non-Polluting
Complete Unit is Maintenance Free
Generator is Completely Brushless (no AC or DC brushes)
Automatic Current Overload Protection Device
Easily Reconnectable for 120/240 volts
Regulation +/-3% (automatic, no voltage regulator) Excellent Surge Capacity
Hydraulic Motor Requires only 11 GPM at 2500 PSI for 8000 Watt Output
Optional Pressure Compensating Flow Control
Exclusive patented "Fury Precision Power Coupler Housing"

FABCO POWER = CLEAN POWER
Fabco Hydraulic generators are
enviromentally clean, and non-polluting.
Fabco generators do not require a second engine and Save You Money.
CLICK HERE


Fabco is a global supplier of mobile power. Our generators have been used by the U.S. Military in both war and peace time for the past 50 years. It is our experience in building generators that meet military specifications that sets Fabco apart from all others. Our commercial units are built with those same standards.





The Hydro 800¨ is made from high-grade aluminum to ensure longevity under the most stressful conditions. This unit was designed to withstand the rigors of heavy use and inclement weather.





MODEL
-

HYDRO-800E
VOLTS
-

120 or 120/240
AMPS
-

66/33
WATTS
-

8000 CONTINUOUS (8500 PEAK)
RPM
-

3600
HZ
-

60
INSULATION CLASS
-

F&H
PHASE
-

SINGLE
POWER FACTOR
-

1.0
RATED AMP TEMP.
-

40°C
GPM
-

10
PSI
-

2500
WEIGHT
-

140 LBS.
MOTOR
-

GEAR TYPE, PRESSURE BALANCED,
98% EFF.
DIMENSIONS
-

26" L x 9 " W x 13" H
Will Operate on any 2000 to 2500 PSI Open Circuit or Closed Circuit Loop System
Note: All ratings taken at 100º oil temperature (Do not exceed 170º)
| | |
| --- | --- |
| The Hydro 800¨ has the exclusive patented "Fury Precision Power Coupler Housing". This ensures perfect alignment and provides chatter and vibration free operation thus guaranteeing extremely long coupling life. | |

Control Panel

Volt Meter
120V. Duplex Receptacle
Waterproof Cover
Automatic Overload Protection Device
Pressure Compensating Flow Control

To maintain a constant
generator RPM
and voltage output
Home
Who is Fabco
Belt Driven Generators
Hydraulic Driven Generators
E-mail
Fabco Power - Kings Highway - P.O. Box 582 - Chester, NY 10918
tel: 845-469-9151 - fax: 845-469-7871