WHO IS FABCO Fabco Power, a family owned business, developed the first hydraulic and belt driven AC generator for truck mounted applications. A global supplier of mobile power solutions, Fabco Power generators have been utilized by Industry and the U.S. Military for over 50 years. Fabco Power continues to develop innovative solutions that will service the changing need for mobile power for generations to come. MANAGEMENT
There are three generations of the Fury family that lead our technical staff and highly skilled employees at our two manufacturing facilities in Upstate New York.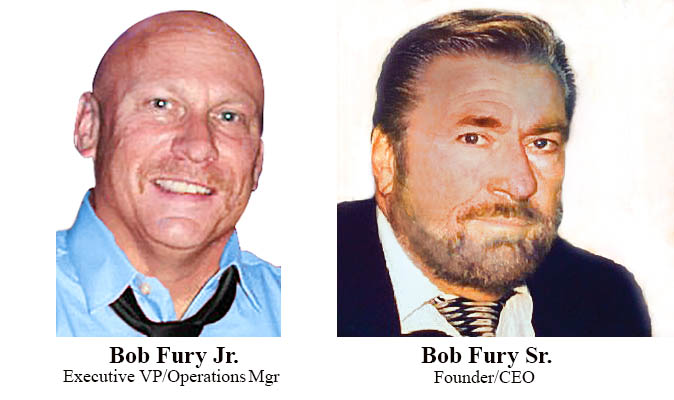 OUR HISTORY
Bob Fury and his wife, Kathy founded their mobile power manufacturing business over 50 years ago, watching it grow from a modest $150,000 in sales in their first year to becoming the well respected,multi-million dollar enterprise that is Fabco Power.
As the premier global supplier of belt-driven and hydraulic generators, and with over 50 years' experience in the industry. Fabco Power is the innovation leader that has set the standard in mobile power. In the early 1960's, we designed and patented a unique vehicle-mounted generator, the Powermite generator, the benchmark to which all under-the-hood generators are compared. Recent advancements in technology have led to another patent on the unique Powermite system.

Also In the 60's we designed a new concept in mobile power units, hydraulically driven AC generators, which was first utilized in the telephone and utility companies in New York City. While it took 10 years before this new concept was widely accepted, it has now, once again, revolutionized the mobile power industry. Since that time our generators have replaced electric engine generator sets in an increasing variety of industries. We have several patents on a new innovative system of electronically controlled generator systems for the fire industry and mining industry, and are a worldwide supplier of mobile power.

Fabco Power generators have been used by the United States Military in both war and peace time for the past 50 years as well. Manufacturing to rigid government specifications, our facility had to conform to tough quality control requirements of MIL-Q-9858, as well as strict ISO 9000 standards. This has allowed us to have generators on some of the military's most sophisticated weapons systems. At one time, we even had one of our generators on Air Force One during the Ford presidency. Most recently Fabco was called upon to supply our generators in Operation Iraqi Freedom. After the tragedy of September 11th, Fabco Power was called upon to supply our generators to the US military in Afghanistan. We are proud to have served as a supplier of generators to our country from the time of Vietnam, through Desert Storm and Iraq, to today in Afghanistan. It is that same commitment to strict quality control and reliability that makes Fabco generators suitable for use be the US military. It is that same commitment that makes Fabco generators the choice for mobile power needs in all industries.
To meet demand, in 2016, Fabco increased warehouse and manufacturing capabilities with the completion of a new research & development and manufacturing facility in Chester NY. This gives Fabco the capability to develop and manufacture innovative mobile power solutions for the coming generations.
We have come a long way at Fabco Power in the past 50 years. There are now three generations of the Fury family leading the highly skilled technical staff and employees at our two manufacturing facilities in Upstate New York.
We strive to remain the worldwide leader in mobile power. We do so by commitment to quality, on time delivery, excellent service, and competitive pricing.

GOD BLESS AMERICA